Brand new PLR bundle covering an evergreen growing niche. Moms to be want to keep fit and new moms want the same even more.

Introducing...
Pregnancy and Postpartum Fitness PLR Bundle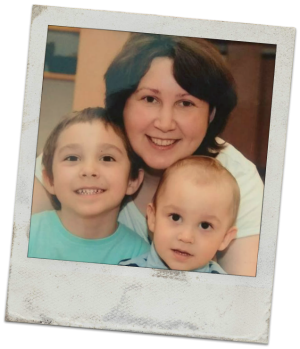 If, like me, you are a mom than it is very likely that at one time or the other you have been waging war on your post baby tummy, trying to lose weight and feel like the good old you.

I have done this twice already and both times after a Cesarean, to make things more fun.

That is why I decided to share my experience and research with you. This niche is evergreen and the products I have chosen all help with a variety of issues that women face before and after giving birth and that are almost never addressed before.

If you are a husband, boyfriend, significant other - know, that the above mentioned issues are serious and may affect the quality of life your your spouse. So why not help them and others, too?

There are many ways this bundle can be used such as blog articles, a long report, an e-mail course, educational videos etc.

Details of the Pregnancy and Postpartum Fitness PLR Bundle:
You get the following 25 readymade articles:
1. How can exercise help in pregnancy (751 words)
2. What is the best exercise in pregnancy (574 words)
3. When not to exercise in pregnancy (539 words)
4. Should you walk while pregnant (639 words)
5. Pregnant and swimming (568 words)
6. Pregnancy yoga (511 words)
7. Pregnancy Pilates (604 words)
8. Aerobics and pregnancy (535 words)
9. Running in pregnancy (538 words)
10. Get your groove on during pregnancy (576 words)
11. How Kegel exercises help during pregnancy (539 words)
12. What is pregnancy massage (483 words)
13. Aromatherapy and pregnancy (560 words)
14. Healthy pregnancy diet - proper weight & nutrient intake (635 words)
15. Healthy pregnancy diet - what to eat & what to avoid (529 words)
16. How to lose weight after pregnancy (532 words)
17. When to start exercise post-partum (527 words)
18. Exercise after Cesarean (548 words)
19. Cesarean scar issues and massage (656 words)
20. Why are pelvic floor exercises important (487 words)
21. What is a prolapse (449 words)
22. How to get a flat stomach and why crunches are bad (435 words)
23. What is a diastasis recti (535 words)
24. Bind, splint or corset (468 words)
25. What is post-partum depression (547 words)

You also get 25 powerpoint presentation ready to turn into videos. These cover the topics mentioned above.

Further on you get 13 product reviews
1. Mutu System (500 words)
2. PostNatal Boot Camp 1 and 2 by Lindsay Brin (479 words)
3. Postnatal SlimDown by Lindsay Brin (494 words)
4. Lindsay Brin Complete Pregnancy Workout (453 words)
5. Pretty Fierce Weight Loss with Lindsay Brin & Moms Into Fitness (472 words)
6. Pretty Fierce Extreme Lean with Lindsay Brin & Moms Into Fitness (470 words)
7. 30 Day Core Workout for Moms with Lindsay Brin (463 words)
8. Hab It Pelvic Floor (453 words)
9. Fit2B.us (469 words)
10. Thinking Slimmer (522 words)
11. Fé Fit Women (474 words)
12. Squeem Perfect Waist Firm Compression Waist Trainer (457 words)
13. C-Panty High Waist Incision Care C-Section Panty (428 words)

A

nd to top it off, there is a bonus bundle of 47 images to go with the articles